Hacienda Heights Harassment and discrimination attorney
Hire a Proficient Hacienda Heights Harassment and discrimination attorney
Hacienda Heights Harassment and discrimination attorney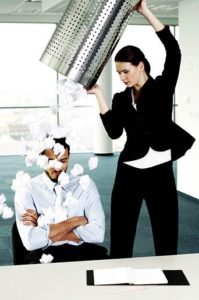 Every organization has laid down disciplinary precepts engaged in times when it is needful to put some employees in line when they flout lay down rules in the work place. According to the law, it is expected that these measures are in no way extreme and that they are equally meted out to defaulters without bias or discrimination. Now, in a case where the disciplinary measures taken against you are extreme or unequal to those leveled on other defaulters – such disciplinary measures may be said to have been carried out with contempt which automatically makes them unlawful. You would need a knowledgeable attorney in order to identify the bias on which those actions were done, receive guidance on what you can do about the situation and most importantly, craft a compelling case for you in court.
Rawa Law Group is one of the finest law firms here in California, we have been around for over two decades and in that time we have delivered stellar services to many grateful clients in Hacienda Heights. Our Harassment & Discrimination attorneys will carry your case with utmost fervor and devotion so as to ensure that your case files are thoroughly and objectively evaluated to the end that you are brought the best representation possible. We will not request for an upfront payment before taking on your case, we will only accept payment after we have won a substantial compensation for you.
Kindly reach us via the address below!
Rawa Law Group
5843 Pine Ave
Chino Hills, CA 91709