El Monte Labor & Employment Attorney
Seek the Skillful El Monte Labor Employment Attorney
El Monte Labor Employment Attorney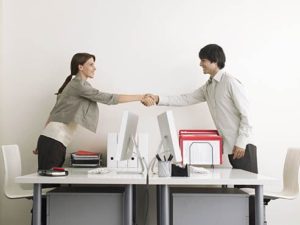 The employer is bound by law to treat his employee fairly; they are expected to work within the boundaries of the set employer-employee codes. However, in most cases, the employer fails in his duties, and often times in an ill-advised show of power, the employer may unlawfully lay off an employee. If you or someone you know has been laid off good service unlawfully, then you have the legal ground to take matters to court.
It is advised that rather than going to defend yourself, you seek the counsel and representation of a competent lawyer. In order not to jeopardize the outcome of your claim, you need an attorney that has the much-needed track record of excellence and is affiliated to a notable legal establishment.
For a solid and inimitably classic representation, Rawa Law Group is your surest bet. At Rawa Law Group, we treat every case, as a unique individual subject. We deploy all our resources to ensure that your case is adequately fortified with all the information necessary to bring you the victory that you seek. Our Labor& Employment attorneys in El Monte are committed to carrying out thorough research, gathering all requisite documents, and carrying out depositions if necessary to ensure that you are confidently fought for.
To further buoy your confidence, do note that we have led over two decades of stellar services in this sector and have redeemed for our clients in that time compensation worth hundreds of millions. Our secret lies in our individual recognition and personalization of cases, that way we always deliver our 100%!
Take advantage of our FREE case evaluation and consultation service today, Reach us!
Rawa Law Group
5843 Pine Ave
Chino Hills, CA 91709