El Monte Workers compensation attorney
Top Rated a Skillful El Monte Workers Compensation Attorney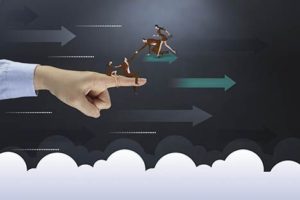 A workplace injury can be very painful and overwhelming. Besides the sudden medical bills you have to pay, you should see it as a point of duty to yourself and your family to get all the benefits you deserve after a workplace injury. This might help your family through the tough times of your injury. To get your compensation to the maximum possible extent, you should employ the legal services of a qualified workers' compensation attorney to help you get the deserved settlement.
Anywhere you are in El Monte, CA, you can get a qualified workers' compensation attorney at Rawa Law Group.
Rawa Law Group is a trusted law firm that is known for winning cases. We have won cases for clients worth several hundreds of millions over the years, thanks to our relentless advocacy for the injured. With our 55 years of combined legal experience, we are conversant with working within the scope of the law to ensure that your case is won without future hitches.
We give our clients the needed legal presence – that is why we keep you informed on your case from the beginning to the end.
Our attorneys are just a call away and there is no need for consultation fees – we offer free case evaluation. We also give proper legal advice along the line at no hidden charges. You should only think of paying us after winning your case.
If your injury has made you immobile, our attorneys can make a home or hospital visits when necessary. Our appointment hours are also quite flexible to suit each of our clients' schedules.
Hire a qualified workers' compensation attorney in El Monte, CA by walking to Rawa Law Group's office at the address below.
Rawa Law Group
5843 Pine Ave
Chino Hills, CA 91709