El Monte Unlawful termination attorney
Top Rated a Professional El Monte Unlawful termination attorney
El Monte Unlawful termination attorney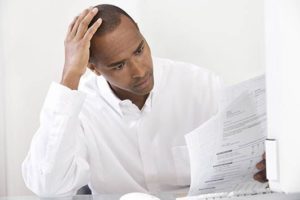 Employers prefer going for staff members who are young, because of the rejuvenating vibrance and vigor they bring to the establishment. An unwise action would be to indiscriminately lay off existing older staff members in order to satisfy this quest. Regardless of if you were employed in an At-will employment setting or a public sector, you stand a chance of being compensated for such discriminatory actions taken against you, and the best way to have that done is by reaching out to a competent attorney, one who understands the many clauses involved in the cases involving wrong or unlawful termination.
Your attorney of choice will confirm if the actions already violate the terms of your employment with the firm, afterwards, a case will be filed with the Human Resources Department. A powerfully affiliated attorney would be key in acquiring all necessary evidential documents with ease.
At Rawa Law Group, you are given premium representation and legal guidance. Our team consists of some of the most revered Unlawful Termination attorneys in El Monte with over 55 years' worth of experience combined. We will avail with a relentless advocacy, an unwavering devotion to the cause of you best interest in order to ensure that you are compensated for the stress you were put through. Our services are offered to you without the burden of an initial payment; we carry on with your case to the very end, expending any needed resource and only get paid when we have brought you some compensation!
Do contact us today for a FREE case evaluation today.
Rawa Law Group
5843 Pine Ave
Chino Hills, CA 91709