El Monte Slip and fall accident attorney
Find the Best a Proficient El Monte Slip and Fall Accident Attorney
El Monte Slip and fall accident attorney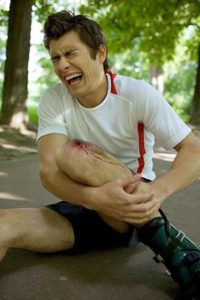 It is the responsibility of property owners to take into consideration every safety concern in the erection and management of their facility. This is important because no one can predict when a serious accident can occur such as the slip and fall accidents that are so rampant, especially during winter. Failure to fix all the needed areas as regards safety rids the property owners of their indemnity in the event of a slip and fall accident.
Perhaps you or someone close to you has suffered from a serious slip and fall accident, it is important you get a licensed and competent attorney just as you ensure that you get good medical care. The sooner you get an attorney, the better for your case in court.
Rawa Law Group, a notable figure in the legal profession here in California is not just great at having nationwide-recognized attorneys on our staff role, but we are also well known for our competent investigators who play key roles in the estimation of the cause of such accidents.
Rawa Law Group has over 55 years' worth of combined legal experience and has been around for 20 years and counting. In this period we have successfully delivered consistently untainted and undivided attention to our clients, one-on-one personal representation, and profound counseling sessions.
All these and more we offer you if you choose one of our slip and fall accident attorney in El Monte, CA to handle your case. Remember, you are not required to pay until we have won you some money.
Reach us now, and let's discuss your case.
Rawa Law Group
5843 Pine Ave
Chino Hills, CA 91709