El Monte Sexual Harassment attorney
Get an Experienced El Monte Sexual Harassment Attorney
El Monte Sexual Harassment attorney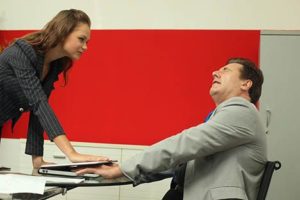 Going up the career ladder is expected to be done naturally on merit; promotions should be informed by the results and positive inputs of an employee and not on any other clause. Sadly, sometimes employers predicate the career advancements of some of their staff on them satisfying some sexual fantasy the employer has. This is a typical example of workplace sexual harassment, such should be met with a legal action by the victim. Unfortunately, in most cases, victims lean towards the ignorance part by not reporting their unruly bosses. Usually as a result of the fear they may have of possible retaliation the boss may take. It is important that as a victim of sexual harassment, whether or not you stayed quiet or not, that you speak to an attorney who would help create a convincing case for you in court, one that will bring such employers to book for their actions.
At Rawa Law Group, you are given premium representation and legal guidance. Our team consists of some of the most revered Sexual Harassment attorneys in El Monte with over 55 years' worth of experience combined. We will avail you relentless advocacy, an unwavering devotion to the cause with your best interest at heart. Our major aim is to ensure that you are compensated for the stress you were put through. Our services are offered to you without the burden of an initial payment; we carry on with your case to the very end, expending any needed resource and only get paid when we have brought you some compensation!
Do contact us today for a FREE case evaluation, the honor would be ours.
Rawa Law Group
5843 Pine Ave
Chino Hills, CA 91709