City of Industry Attorney Services
City of Industry Attorney
The City of Industry officially became an entity on June 18, 1957. The town is sparsely populated as more of the structures are actually industries. Over the last few years, the city, situated in the San Gabriel Valley, has metamorphosed into a hub of commercial activities with jobs and businesses growing at geometrical rates.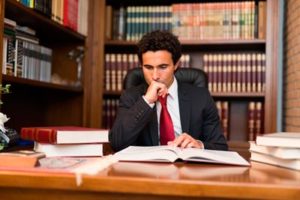 While there are many industries scattered around the City of Industry, law firms can still be found. This is good news for anyone interested in having a City of Industry Attorney represent them in whatsoever situation they might find themselves.
While the residential population of the city might be exceedingly low, the need for an attorney remains relatively common. With victims of occupational accidents requiring representation, a City of Industry attorney can be of tremendous help in this regard. If you have just survived an occupational accident while working in an enterprise in the City of Industry, you might want to consult a legal firm having the right personnel to take on your case. Rawa Law Group has the capacity and the well-trained team to handle your legal situation in the best possible way.
With the number of establishments in the City of Industry, someone somewhere is getting dismissed wrongly, and this shouldn't be the case. It's devastating to work for a company for some time and get dismissed out of the blues without doing anything wrong. While many companies get away with this due to the ignorance of the victim, you shouldn't add to that number. A City of Industry Attorney could help represent you in situations like this and ensure you get adequate compensation for such injustice. Rawa Law Group provides attorneys whose interests are geared toward getting settlement claims for our clients.
Why Rawa Law Group?
As previously stated, there are more than a handful of legal firms scattered around the City of Industry. This means you have the luxury of choice. However, Rawa Law Group is the ideal pick for anyone looking to hire the best attorney specialized in handling occupational accident settlement claims, wrongful dismissal suits and much more. By having us work for you, there are numerous benefits you stand to gain including:
Utmost dedication to your case by our team of attorneys; who are zealous about proving your case beyond any reasonable doubts.
Having attorneys with several years of experience handling cases similar to yours.
Receive a round the clock legal assistance
Your schedule is ours since we put our clients first
Proper conduct throughout the process of the representation and beyond
Transparency in legal charges
Proper and in-depth reporting of day-day legal representation
The necessary attention is given to your case
 Our attorneys are willing to go anywhere as far as resolving your case is paramount.
We are committed to helping our clients get their due. Many of our clients have gotten the justice they need without having to spend a dime until the victory is certain. Our records are there to see. You can trust us to make the right effort to get you the settlement you seek without having any financial burden hanging around your neck.
Rawa Law Group has the best attorneys specialized in the different cases you can think of. Within the state of California, we have remained relevant for this reason. Our existence in the City of Industry is geared at giving you what you deserve within the ambits of the law.
Discussions and Enlightenment
Knowing the rudiments of your case is essential if you are to proceed in the right direction. At Rawa Law Group, our attorneys will put you in the know regarding every detail of your case. Our free consultation call will assist you to understand your case better. With such information, you should be on the right footing to know the correct direction going forward. Also, your loved ones will be taken along in the process. This consultation comes at no charge, so you're not obligated to make any payment when using our legal services. With the case established and the target identified, you don't have to bear the brunt of the financial obligations for this legal representation until the case has been won.
While we are saddled with the task of fighting your legal battles without relenting, we take cognizance of the stress associated with the daily briefings. This is why our attorneys are open to making regular stops at your home or office to discuss the proceedings of the case.
Proficient Attorney at Your Service
Anyone seeking dedicated attorneys with an understanding of the best approach towards winning cases of wrongful dismissal, occupational accidents and others will find Rawa Law Group as the right choice. Yes, there are lots of legal firms in the City of Industry, but our attorneys have mastered the art of legal representation. With a combined experience of 50 years and counting, we know what needs to be done to ensure you are victorious in your suite.
Rawa Law Group has the required skilled individuals who are willing to make a strong case to get you the settlement you seek. You will be adequately guided on the things to do and say to ensure your case is proved beyond reasonable doubt and even possible, get a higher settlement at the negotiation table.
If you suffered from an occupational accident, our handling your case gives you the opportunity to take adequate care of your body and in record time. Aggravating your current health situation is not what we want for you. We know the financial difficulties that come with situations like yours, and we intend working round the clock to ensure a settlement is reached as quickly as possible, especially if it's a wrongful dismissal case.
If you are seeking a wrongful dismissal attorney, an occupational accident attorney or others within the City of Industry, Rawa Law Group should be your preferred legal firm. Our attorneys are willing to assist you in getting that settlement claim. Also, don't worry about your case being sidelined, as we know the best route towards ensuring justice is served. To get started, reach out to us on 1-844-444-1400 for free and a consultation will be discussed.
Rawa Law Group
5843 Pine Ave
Chino Hills, CA 91709