Chino Hills Wrongful Death Attorney
Seek the help of an experienced Chino Hills Wrongful Death Attorney
Chino Hills Wrongful Death Attorney
Are you the survivor of someone who died due to the misconduct of someone else? If so, you may want to file a 'wrongful death lawsuit.' By filing this lawsuit, you seek compensation for your losses such as the lost companionship, lost wages (if you were financially dependent on the deceased) and bills incurred for the funeral.
If you are anywhere in Chino, CA and in need of a reliable wrongful death attorney, then quickly come to us at Rawa Law Group and let us help you.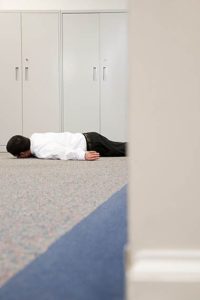 Rawa Law Group has built a reputation over the years as one of the most superior legal firms in California and has some of the most accomplished wrongful death attorneys in the state. We have helped surviving families of wrongful death victims to gain full compensation that amounted to several hundreds of millions.
We work with your city's 'wrongful death statutes' to give you the level of legal representation needed to win your case. You are sure of being kept in the loop about your case from the beginning to the end when you hire us.
Our attorneys pay attention to your case and give you some very useful legal counsel. So as not to clash with your schedule, we offer flexible appointment hours and if the need arises, we can have a reliable attorney come over to your home or hospital to assess your case.
One of the greatest advantages of hiring our service is our free case evaluation as you don't have to bother about upfront costs. The only time you are required to pay for our legal representation is after we have won your case.
To hire a reliable wrongful death attorney Chino, CA, walk into our office at the address below.
Rawa Law Group
5843 Pine Ave
Chino Hills, CA 91709