Chino Hills Unlawful termination attorney
Seek the help of an experienced Chino Hills Unlawful termination attorney
Chino Hills Unlawful termination attorney
Unlawful termination occurs when an employee is laid off from their place of employment, on the basis of any discrimination their employers may have. Some people find it difficult to work with people who have a disability of any kind, you can tell of their disapproval by little comments they make, their slightly harassive jeers or plainly expressed dislike. If you strongly opine that your sack has come about as a result of any bias your employers might have then you should speak to a trusted attorney as soon as you can. It is your legal counsel who would guide you on the various steps to take in order to optimize the outcome of your claim. This will include personal evaluations by your counsel, consultation and reviews along with a collation of all relevant materials for the establishment of your claim.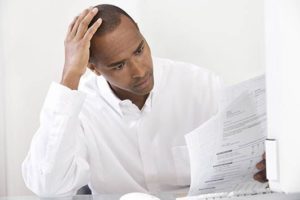 Rawa Law Group is a renowned law firm in California; we have foremost experience in the establishment of solid cases for our clients. Our Unlawful Termination attorneys are sought after in Chino and its environs for their stellar track record of matchless legal excellence.
With us, you can be sure of is that they will handle your case with unwavering devotion until you gain the results you desire. One more thing, do note that we do not need you to make any down payments before we take on your case, we are ready to go on and only get paid when we bring you the outcome you desire.
Contact us today for a free case evaluation.
Rawa Law Group
5843 Pine Ave
Chino Hills, CA 91709