Chino Hills Attorney Services
Chino Hills Attorney
Chino Hills was primarily rural prior to the mid-1970s; most land was utilized for equestrian purposes and for dairies, except for the multi-use purposes of the State of California, promoting jobs for your community through day labor from the Chino Institute for Men on Central Avenue. Rapid and extensive housing developments followed throughout the 1980s and early 1990s, only slowing down in recent years. Most neighborhoods are arranged in a village-type format with strategically placed shopping centers and parks designed to be within walking distance of nearby homes.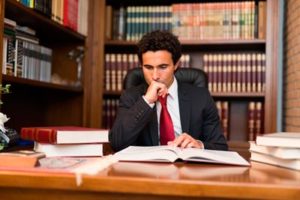 Chino Hills is home to the Vellano Country Club, a private golf course and housing development. Chino Hills is also the location of The Shoppes at Chino Hills. The mall features over 65 upscale stores and restaurants. The Shoppes is designed to be "Main Street Chino Hills" featuring the Chino Hills Government Center and Library in addition to retail outlets.
Rawa Law Group is located in the heart of the city of Chino Hills on Pine Ave and the 71 freeway.
Rawa Law Group APC – Chino Hills, 5843 Pine Ave Suite A, Chino Hills CA 91709
The legal landscape has proven to be highly dynamic, and we are continually facing new cases every day. For more than a decade, we have helped serve the residents of Chino Hills, California and we have obtained numerous multimillion-dollar settlements, judgments, and verdicts on our clients' behalf. What separates us from other law firms and lets us achieve these incredible results is the personal attention our attorneys bring into your case.
At Rawa Law Group, you do not just hire an attorney; you hire a team of experts. The experienced team you hire, in addition to the lawyer, includes seasoned legal assistants, investigators, a case manager, client care advocates, insurance claim adjusters from the biggest insurance companies, top medical experts, support staff, and more. We guarantee that you will receive the best legal advocacy possible with a personalized approach to your specific case. We work on a contingency basis, and you are absolutely not obligated to pay any legal fees until we have won your case on your behalf.
OUR SERVICES
Rawa Law Group has more than a decade and over 50 years of collective experience in civil litigation cases in all the legal practice areas mentioned below. All the cases in our practice areas are typically handled on a contingency basis implying that you will not pay any legal fees until we win the case.
Personal Injury
When someone is negligent or careless and causes you to sustain a physical or emotional injury at your workplace, you could file a personal injury lawsuit with us to receive compensation that could help you recover from the harm inflicted. At Rawa Law Group, Chino Hills personal injury attorneys, have a great experience in personal injury law, and we could help you hold the negligent parties responsible for the harm they caused.
Slip and Fall:

Slip and fall injuries and accidents happen when a property owner fails to maintain their properties in a safe manner or fail to give proper warnings of any known hazardous conditions in the property which leads to slip and fall accidents. Our Chino Hills slip and fall attorneys will take your slip and fall accident case on a NO-WIN NO-FEE basis.

Construction Accident:

Working in a construction project at your workplace, chances are that you will operate in potentially dangerous conditions, oftentimes with heavy machinery turning and conducting inspections on high scaffoldings. In case of a construction accident, our work injury attorneys will work towards getting you the maximum legal compensation you can get. Additionally, if the injuries are caused by a third party's negligence, our Chino Hills Construction accident attorneys will evaluate your case and persecute a personal injury claim for you.
Sexual Harassment
Everyone deserves dignity at their workplace, and it is unfortunate that sexual harassment has become so widespread in the modern-day American workspace, threatening the dignity of many hardworking employees. Sexual harassment ranges from unwanted sexual advances to derogatory comments which could at times progress to threats and consequently sexual assaults. Sexual harassment has hugely severe consequences for employees who can't afford to risk their jobs. If you have been a subject of harassment at your place of work, you do not have to stay silent and be a victim. We understand, we believe you, and we could help you get the power back in your hands.
We can make the sexual harassment stop by convincing your employer to come in on your behalf. The harasser could be fired or relocated, or if you wish, you could be transferred to a new workplace. Our Chino Hills sexual harassment attorneys will help you through the entire process and ensure your employer adheres to the law throughout.
And if your employer is not willing to negotiate an outside-the-court resolution, a lawsuit could be in order. We represent sexual harassment victims in arbitrations and court. We believe that taking legal actions could bring balance and justice to any unfair situation.
Wrongful Termination
The term "wrongful termination" is in most cases understood. Employers are permitted to make illogical, unfair, and bad decisions to terminate an employee as long as the action is not illegal. An absence of a written contract, under California Law, the employment relationship would be considered as an employment-at-will. Under employment-at-will, an employee can quit for any reason and an employer can terminate the employment for any reason as long as it does not violate a protected class. What makes actions "illegal" or "wrongful" is the motivation, that is the reason why an employer chooses to discipline, fire, or otherwise treat you differently. Some reasons are deemed perfectly legal, including financial concerns, personality differences, and for any other legitimate business purposes. However, reasons that are not legal if the termination/discrimination is based on national origin, race, gender, age, color, religion or disability, complaints about any unlawful acts, and use of health insurance benefits.
If you have just been terminated from your workplace, we can help you have a full comprehension of what your legal rights are. We can analyze the circumstances and reasons surrounding your termination and provide you with certainty in your difficult, highly-emotional situation. Our Chino Hills wrongful termination attorneys are able and willing to help you with your employment issue.
Wages and Hour (Wage Claim)
When you are working, it should be simple you get full compensation for your work hours. But the wages, hours, and compensation rules often get complicated, and employers often ignore the rules. The FLSA (Fair Labor Standards Act) sets the standard the manner the employee gets compensated in each industry, and how the employer pays for regular and overtime hours worked, and more.
Unpaid Wages:

It is mandatory for employers to pay overtime to all eligible hourly employees who work for more than the standard 8 hours a day or 40 hours per week. Unfortunately, employers find many ways to avoid this requirement by letting employees work "off the clock" or misclassifying them as salaried employees, failing to count the time an employee spends traveling during work, requiring an employee to do extra work in their home that is not compensated, and requiring an employee to work through rest or meal breaks.
In such a case, we can help you understand your rights and when push comes to shove, help you file a lawsuit against your employer. Our Chino Hills wage and hour attorneys are able and willing to help you with your wage claim.
Workers' compensation
Workers compensation is a mandatory insurance should be provided by an employer to their employee in case of a work injury. Some of the benefits provided by workers compensation are wage replacement in case the injured worker is unable to work, and medical care that reasonably cures the injury. Also, the injured worker is entitled to a voucher for training in case the injured worker is unable to perform his/her job duties at the time of the injury.
In case you or a loved one have been injured at work call Rawa Law Group an experienced Chino Hills Workers Compensation attorney to help you.
Asset Protection
Asset protection often involves the strategies for guarding your wealth with the goal being to protect your property, wealth, and other assets from creditor claims. Our asset protection attorneys have vast experience helping clients find legal ways through which they can protect their assets in case of a creditor claim, bankruptcy, lawsuit or other liabilities. Our attorneys will guide you on the various asset protection tools, including asset protection trusts, corporate structures, and retirement plans as well as provide legal counsel on how you can make the most out of an asset protection plan.
Asset protection often usually operates on a continuum, and the coverage and complexity usually vary based on the company or individual's needs. Our Chino Hills assets protection attorneys are able and willing to help you with any assets protection needs.
Estate Planning
Many people have lived with the notion that estate planning is for the wealthy alone. However, the truth is that everyone should engage in estate planning. You have probably worked hard for the things you currently own, and you obviously want to retain those things during your life and then pass them on to your loved ones.
Our Chino Hills Estate Planning Attorneys have worked with clients of all ages to help protect their assets, establish lasting legacies for their families, and eventually, retain control of some of their healthcare decisions. Our attorneys achieve this through probate litigation and estate planning tools. We aim to help you in planning for your future so you can enjoy some peace of mind with your property.
A comprehensive estate plan usually entails more than just asset protection, designating an estate administrator and eventually passing the property to the heirs. Our skilled Chino Hills estate planning lawyers aid people in developing estate plans which safeguard them while they are still alive and protect their legacy when they eventually pass on. We can help prepare an array of client-specific documents such as:
Living wills

Power of attorneys

Business succession planning

Simple wills, pour over wills, and complex wills

Trusts, including revocable living trusts, irrevocable trusts, charitable remainder trusts, and special needs trusts.

Health care proxies.
If you live in or around Chino Hills, you can schedule a consultation online and learn more about the services we offer.
Directions to our office:
From Ontario International Airport (ONT) to Rawa Law Group Chino Hills CA 91709. Get on CA-60 W from E Airport Dr and S Grove Ave. Turn right to merge onto CA-60 W toward Los Angeles. Follow CA-60 W and CA-71 S to Pine Ave in Chino Hills, about 14 miles. Take exit 5 from CA-71 S. Take exit 5 for Pine Ave and Continue on Pine Ave, Turn left at Mesa Oak Ave, Turn left again and you will reach 5843 Pine Ave Suite A, Chino Hills, CA 91709 on your right.
From Riverside Downtown to Rawa Law Group Chino Hills CA 91709. Head southwest on Miramonte Pl toward 14th St. Continue on CA-91 W to Chino Hills. Take exit 5from CA-71 N. Take exit 5 for Pine Ave. Continue on Pine Ave until you will reach 5843 Pine Ave Suite A, Chino Hills, CA 91709.
Rawa Law Group APC – Chino Hills
5843 Pine Ave Suite A
Chino Hills, CA 91709
(909) 393-0660
[prs_reviews aggregate_rating=1 random_reviews=1 limit_reviews=3 limit_reviews_number=5]