The Expert Truck Accident Attorneys in San Diego, CA
Truck accidents are among the most dangerous crashes that occur on California roadways. Unfortunately, it is usually occupants of passenger vehicles who suffer the most serious accidents in a truck accident. Every year, there are more than 200 fatal truck accidents in California along with over 5,000 injuries, according to the California Highway Patrol. If you or someone you love has been hurt in a truck accident, a truck accident attorney in San Diego can help you explore your legal options and seek the compensation you deserve as you recover from your injuries.
What Causes Truck Accidents in San Diego?
Most truck accidents are caused by driver error. The following are some of the most common causes of California commercial truck accidents.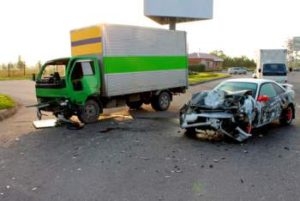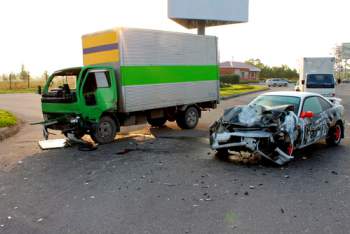 Speeding. Commercial trucks need more time to stop than passenger vehicles. A truck driver who is speeding or going too fast downhill can easily cause an accident without enough space to slow down or they can lose control of the truck driving around a bend.
Fatigue. Driver fatigue is a common factor in truck accidents as truck drivers are often on the road for long periods of time. While there are laws requiring drivers take breaks and maintain driving logs, it's a fact that sometimes drivers falsify these logs to drive longer to meet deadlines.
Improper truck loading. A trailer that is not loaded correctly can cause the driver to lose control while driving. An overloaded or poorly loaded truck is often a cause of jackknifing truck accidents.
Poor truck maintenance. Sometimes truck accidents happen when the truck itself is not maintained properly. This can lead to tire or brake failure, among other problems.
Who is Liable for a Truck Accident?
San Diego truck accident injury claims are usually complicated because there may be one or many parties liable for the accident. The driver may be responsible for her or his negligence, but it is possible that the trucking company may be responsible due to negligent hiring or training standards. Truck owners or maintenance companies may be liable if the accident was caused by poor maintenance, or the manufacturer of the truck may be liable for the injury if a defective truck part contributed.
Contact a San Diego Truck Accident Lawyer
If you or someone you love has been hurt in a commercial truck accident in San Diego, California, it is important to seek legal advice from an experienced truck accident injury lawyer before you speak to the insurance company. An insurance adjuster works for the insurance company, not you, and anything you say may limit your right to compensation. Contact Rawa Law Group today to schedule a free consultation with a truck accident attorney in San Diego to explore your legal rights.
Other Cities That We Service: Chula Vista, El Cajon