The Top Train Accident Lawyer in San Diego, CA
While train travel is one of the safest forms of transportation, it is not without risk. Serious train collisions often make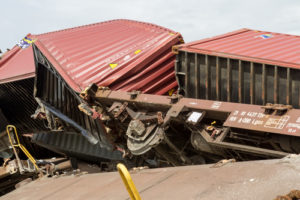 national headlines, but train accidents come in many forms, including train derailments, pedestrian accidents, and car-related accidents as sometimes train accidents involve a train hitting a vehicle on the line. According to the Federal Railroad Administration, there are over 12,000 train accidents and incidents every year across the country.
If you or someone you love has been the victim of an Amtrak accident or other train accident in San Diego, you may be entitled to compensation. A train accident injury lawyer can help you protect your rights and explore your legal options.
Train Accidents in San Diego
Train accidents can lead to very serious injuries given the size and speed of trains. Train derailments are one of the most common types of train accidents and it's estimated that a train derails every 90 minutes in the United States. Pedestrian accidents are also common with more than 300 people killed every year. Across the country, there are more than 5,800 car-related train accidents, most of which occur at railroad crossings. It's estimated that nearly 80% of the country's railroad crossings lack sufficient warning devices.
According to the Federal Railroad Administration, California leads the nation in fatal train crossing accidents. Sometimes these accidents are the result of driver error, but they can also be caused by unsafe or deceptive train crossings. This is why it can be challenging to establish liability in vehicle-related train accidents as the driver, train operator, or railroad crossing design may be to blame.
Who is Liable in a Railroad Accident?
Train accidents usually require an accident reconstruction and significant investigation as there may be many possible causes of an accident, many of which may lead to a potential claim for compensation for victims and survivors. Train accidents may be the result of mechanical failure, negligent track maintenance, train operator negligence, or poor railroad crossing design, among other factors.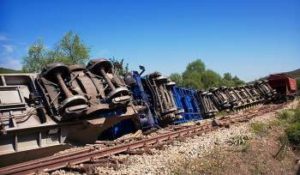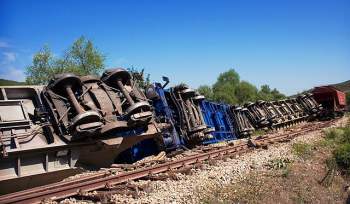 When a lawsuit will be filed against a train operator, California has a strict statute of limitations and notice requirements must be met to receive compensation. Federal law caps liability to $200 million in the case of passenger rail accidents, regardless of the number of victims or the level of negligence involved.
If another party is liable, a train accident attorney will typically employ investigators and a reconstruction analyst to determine fault. The track owner may be responsible for the accident as rail track owners have a duty to keep tracks in safe, working condition. A vehicle driver may be liable, or the equipment manufacturer may be responsible if defective parts contributed to the accident. The rail line can also be held liable for insufficient training, hiring, and supervision of rail workers.
Contact a San Diego Train Accident Lawyer
If you or someone you love has been hurt in a railroad accident in San Diego, you may be entitled to compensation. A personal injury lawyer in San Diego can help you explore your legal options, build a case, and seek compensation against the responsible parties for medical bills, lost wages, reduced earning capacity, and pain and suffering. Contact Rawa Law Group today for a free consultation with a train accident injury lawyer in San Diego to discuss your case.
Other Cities That We Service: Chula Vista, El Cajon