The Best Swimming Pool Accident Lawyer in San Diego, CA
San Diego offers the perfect setting for enjoying a swim with an average of 266 sunny days per year and year-round mild weather. While millions of people enjoy swimming pools every year, accidents are more common than many believe and the results can be devastating. According to the U.S. Consumer Product Safety Commission, more than 500 children under five drown in pools every year and another 3,000 children are treated in emergency rooms for pool-related injuries.
Swimming pool accidents are the second-leading cause of death for children under 14 and the 5th leading cause of death in California. Swimming pool accidents can happen at hotels, public pools, and at homes, and statistics indicate that there is a greater danger when victims are familiar with the pool as about 65% of pool accidents and drownings occur at a relative's home or the victim's home. Despite the very real dangers of pools, many pool owners in San Diego do not take care to protect loved ones and friends by installing safety features like gates and pool covers. If you or someone you love has been hurt in a pool accident in San Diego, a personal injury attorney can help you protect your rights and explore your legal options.
San Diego Drownings and Pool Accidents
Drowning and near-drowning are usually caused by poor supervision, a lack of safety features, or unsafe conditions. All of these factors can be prevented and some, including pool safety features, are required under California law. Near-drowning can have devastating consequences. It is estimated that 5% to 20% of children who survive a near-drowning will have severe, permanent neurological problems caused by brain damage from just 4 minutes of submersion.
Near-drowning can lead to life-long medical problems and the need for assistance. In extreme cases, a near-drowning can leave a victim in a permanent vegetative state. Drownings and near-drownings are not the only accidents associated with swimming pools. Other common pool-related accidents include diving accidents, slip and fall accidents, and chemical injuries. It's estimated that 10% of the spinal cord injuries that occur every year in the United States are attributed to pool diving accidents. About 13,000 people each year are hurt in a diving accident and require hospitalization.
Swimming Pool Liability in San Diego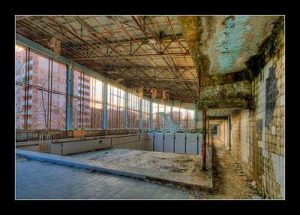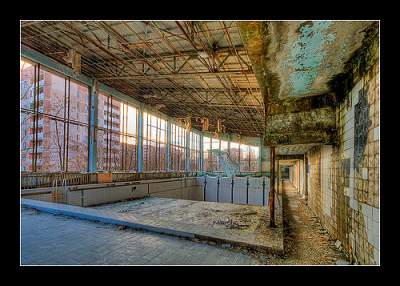 If a pool owner does not supervise visitors in the pool, leaves hazards around the pool, leaves a door open with children in the house, or lacks one of the seven pool safety features required by law, he or she may be held liable for injuries related to a pool accident. Swimming pool accidents may involve negligence, premises liability, or products liability, depending on the nature of the accident.
Negligence
California law defines negligence as taking or failing to take action that a normal person would in the same situation. Someone may be considered negligent if they did not ensure the pool and pool area was safe. In some cases, a third party's negligence is to blame for an injury, such as a company that negligently installed pool equipment.
Products Liability
Products liability cases do not require that anyone was negligent. In these cases, a pool or equipment manufacturer or retailer may be liable for injuries if a defective product led to death or injury.
Premises Liability
California law holds property owners responsible for injuries that are caused by hazardous property conditions that the property owner knew or should have known existed. Owners may be liable for injuries or a drowning if there was poor supervision, a lack of warning signs, poor maintenance, or a lack of safety features like fencing.
Contact a San Diego Swimming Pool Injury Attorney
If you or someone you love has been hurt or killed in a swimming pool accident in San Diego, you have rights. Contact Rawa Law Group for a free consultation with a swimming accident lawyer in San Diego who can help you learn about your legal rights and hold the responsible party accountable.
Other Cities That We Service: Chula Vista, El Cajon