The Leading Attorneys for Ride Share Accidents in San Diego, CA
Ride-sharing programs that allow smartphone users to schedule pick-ups from independent drivers have become very popular in San Diego and across the country. There are now several ride share programs operating in San Diego, including Uber, Lyft, and Wingz, an airport ride sharing service that debuted in San Diego in 2016. While ride sharing can be a convenient way to get around, accidents do happen.
California law requires ride share companies to perform criminal background checks on all drivers, provide a driver training program, and carry a minimum of $1 million per incident in liability insurance coverage for drivers. If you were hurt in an accident as a ride share passenger, you have a claim against the driver and the ride share company's insurance policy for compensation for your injuries.
All passengers must be covered by a ride share company's insurance policy, no matter who is found at fault in the accident.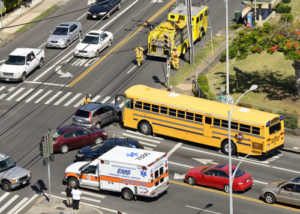 It's important to seek legal representation from an experienced ride share accident lawyer in San Diego if you have been involved in a ride share accident. Unfortunately, disputes often arise in these cases over who is covered by who's insurance policy, and if there is any insurance coverage at all. This is because Lyft and Uber drivers are not considered employees but independent contractors and they use their own vehicle, which is not insured by the company.
In many cases, liability is contested. This is especially true when there is an accident involving an Uber or Lyft driver and a pedestrian, as the company liability insurance does not kick in if there are no passengers at the time of the accident.
Contact a San Diego Ride Sharing Accident Lawyer
If you or someone you love has hurt in an accident involving a ride-sharing vehicle, a personal injury attorney can help you navigate the sometimes confusing process of establishing liability and making a claim. It's important to speak with an attorney before talking to an insurance company, as insurance adjusters work for the insurance company, not you, and their job is minimizing payouts. Contact Rawa Law Group for a free consultation with a ride share injury lawyer in San Diego to discuss your case.
Other Cities That We Service: Chula Vista, El Cajon