The Foremost Plane Accident Attorney in San Diego
Plane accidents are uncommon, but when they do occur, the results are usually devastating. Aviation accident lawsuits are also notoriously complicated because investigations must be completed by local and federal agencies and insurance companies. While there are strict aviation standards in place controlling design, maintenance, inspections, training, and pilot evaluation, government studies have found that the majority of aviation accidents were avoidable. Plane accidents are often attributed to negligent pilots, poor airline management, and manufacturing or design defects. If you or a loved one has been hurt or killed in a plane accident in San Diego, an aviation accident injury attorney can help you protect your rights and seek compensation for your losses.
Who is Liable for a Plane Accident?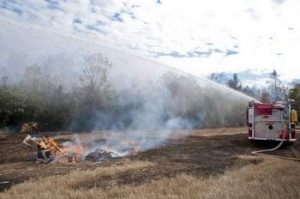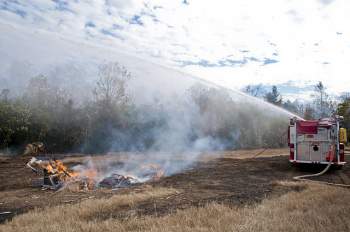 Many parties may be held liable for a plane crash, depending on the circumstances, including the plane manufacturer, the pilot, the airline, or the government. When there is a plane accident, several federal agencies investigate the crash, but independent investigations can also turn up factors that the government misses during its investigation. The first step of any plane accident liability case is establishing who was liable. As with many accidents, human error is often a factor in plane crashes, but there may be problems with the plane or components that contributed to the crash. In some cases, several parties share liability for the accident, including a negligent pilot and the plane manufacturer, for example.
Plane Accidents and Wrongful Death
Plane accidents that result in fatalities may be attributed to poor weather, navigation errors, improper maintenance, bad fuel, air traffic control negligence pilot error, and more. Many plane crashes involving commuter planes, commercial planes, and small aircraft result in fatalities, in which case survivors may be eligible to file a wrongful death lawsuit against the responsible parties.
Contact a San Diego Plane Accident Injury Attorney
If you or someone you love has been hurt or killed in an aviation accident in San Diego, a personal injury attorney can help you investigate the accident, build your case, and seek compensation from the responsible parties for your losses. Investigating a plane crash is a complex process that may include cockpit recorders, air traffic control records, flight data recorders, maintenance and inspection records, flight plans, training records, crash scene photographs, and more. Plane accident cases are made even more complex as they are governed by complicated laws. If you or a loved one has been hurt, contact Rawa Law Group for a free consultation with an experienced San Diego aviation accident attorney to review your case and explore your legal options with you.
Other Cities That We Service: Chula Vista, El Cajon