San Diego's Exceptional Personal Injury Lawyer
If you have been injured due to the negligence or maliciousness of someone else, a personal injury lawyer in San Diego can help you protect your rights while seeking compensation for your medical bills, lost wages, and pain and suffering. Personal injury law in California offers victims and survivors a legal remedy outside of criminal court to seek compensation for harm. Preventable accidents like car accidents, slip and fall accidents, and swimming pool accidents can leave victims with life-changing injuries along with emotional and financial hardship. The San Diego personal injury attorneys at Rawa Law Group represent people who have been hurt accidents caused by carelessness or recklessness to hold the responsible parties accountable.
San Diego Personal Injury Law
When there is an accident and someone is to blame, criminal charges may or may not be brought. Regardless of whether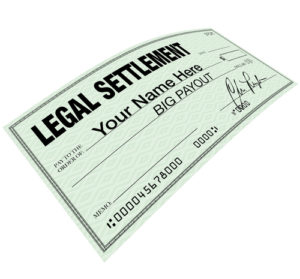 an injury results in criminal prosecution, victims and survivors have the right to pursue compensation for medical bills, pain and suffering, and other damages through California personal injury law. Negligence is at the heart of most personal injury cases in San Diego, but not all injuries are the result of negligence. The injured party or plaintiff will need to prove that a reasonably cautious person in the defendant's position would have behaved differently. Personal injury claims may arise in many ways. Common situations that result in a personal injury lawsuit include:
Pedestrian accidents when the driver was distracted or violating traffic laws
Car and truck accidents involving fatigued drivers, drunk drivers, distracted drivers, or people who were driving recklessly
Premises liability cases, including slip and fall accidents
Dog attacks
Medical malpractice
Compensation for Personal Injuries
Victims who have been hurt due to the negligence or recklessness of someone else are entitled to seek financial compensation. While compensation cannot erase the pain you have suffered, it is meant to restore you to the same level of health, work, and lifestyle as you enjoyed before you were hurt. Depending on the circumstances of your case, you may receive compensation for:
Past and future medical bills
Rehabilitation expenses
Lost wages
Reduced earning capacity
Vocational training
Pain and suffering
The San Diego court system may also choose to impose punitive damages on the party responsible for your injury. Punitive damages are not common and they are a form of punishment in cases of extreme recklessness or injuries that led to death.
Contact a San Diego Personal Injury Attorney
If you have been hurt in an accident, it is important to understand that San Diego personal injury cases have a statute of limitations, or a time limit in which you can file a lawsuit. If you or someone you love has been hurt due to the recklessness or negligence of someone else, a personal injury lawyer in San Diego, California can help you understand your legal options and seek compensation for your damages. Contact Rawa Law Group for a free consultation with an experienced San Diego injury lawyer to discuss your case.
Other Cities That We Service: Chula Vista, El Cajon