The Top Ranking Lawyers for Commercial Truck Accidents in San Diego, CA
Semi trucks or tractor trailers are certainly a common sight on California highways. While commercial trucks serve a very important purpose to transport food and goods across the country, they also represent a hazard to other motorists. The average commercial tractor trailer weighs about 80,000 pounds compared to just 4,000 pounds with a passenger vehicle. While just over 4% of the vehicles on U.S. highways are commercial trucks, they are involved in over 12% of traffic fatalities, according to the U.S. Department of Transportation. 97% of deaths in commercial truck accidents are occupants in a passenger vehicle.
There are more than 2,700 traffic fatalities in California every year and more than 200 involve a tractor trailer. California currently has the second-highest traffic fatality rate in the nation. If you or someone you love has been hurt or killed in a commercial truck accident in San Diego, a personal injury attorney can help you protect your rights and explore your legal options.
Causes of Commercial Truck Accidents in San Diego
Commercial trucks are much more difficult to control on the road than passenger vehicles as they take longer to stop, have large blind spots, and may go out of control due to poor road conditions or improper loading of cargo. Common causes of commercial truck accidents include:
Improper lane changing
Driving under the influence
Speeding or reckless driving
Parking on the shoulder of the road
Fatigued driving
Improper cargo loading
Who is Liable For a Truck Accident in California?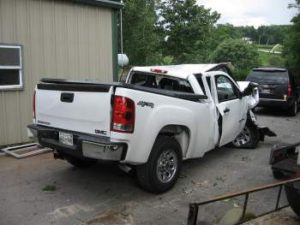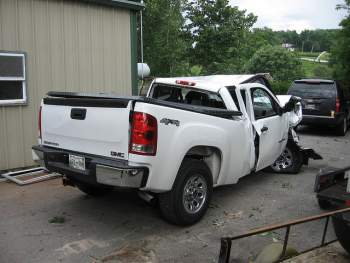 Commercial truck accident claims can be very complex because there may be more than one party to blame. The accident may be caused by the driver, who may have been driving recklessly or while under the influence. The party responsible for loading the truck may be to blame if overloading caused the truck driver to lose control. The trucking company can be held responsible for negligent training or hiring practices that contribute to an accident, while the company responsible for maintaining the fleet may be liable for damages if a defective or poorly maintained part contributed to the accident.
Contact a San Diego Commercial Truck Accident Lawyer
If you or someone you love has been hurt in a tractor trailer accident in San Diego, it is important to seek counsel from an experienced injury attorney before speaking with the insurance company. An attorney will help you investigate the factors that contributed to the accident, establish your damages, and seek compensation from the responsible parties. Remember that the insurance adjuster is not on your side; they represent the insurance company and seek to minimize payouts.
Contact Rawa Law Group today for a free consultation with a truck accident injury lawyer in San Diego to explore your legal options.
Other Cities That We Service: Chula Vista, El Cajon