The Greatest Train Accident Lawyer in Orange County, CA
While trains are one of the safest ways to travel, accidents do happen occasionally and they are often serious. Several train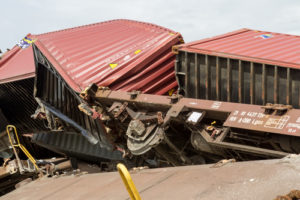 collisions and derailments in California have made national news, including a 2008 collision in Chatsworth between a Metrolink commuter train and a Union Pacific freight train that resulted in 25 deaths. In Orange County, Metrolink commuter train accidents and freight train accidents are not as common as car accidents, but they often involve fatalities. There are more than 12,000 train incidents every year in the United States, according to the Federal Railroad Administration. Train accidents, whether they involve pedestrian collisions, car collisions, or derailments, are often catastrophic. If you or a loved one has been seriously hurt or killed in a train accident, an Orange County train accident injury attorney can help you protect your rights while seeking fair compensation for your injuries.
Orange County Train Accidents
While not common, Metrolink commuter train accidents and other train incidents do happen in Orange County. Within the last few years, Metrolink trains have struck and killed several pedestrians. While many train accidents involve pedestrians on the tracks, accidents can also involve vehicles at train crossings, train collisions, and derailments. There are many potential causes of train accidents, including:
Poorly designed or deceptive train crossings that cause vehicle-train accidents
Pedestrian or car driver not hearing the train
Faulty equipment
Poor maintenance
Engineer under the influence or distracted
Derailments
Riders wandering onto the track at the station
Debris flying from the train's wheels and striking someone
Gates and fences inadequate to keep people from the track
Liability in a Railroad or Train Accident
When a train crashes, there are usually many parties to blame. Depending on the nature of the accident, potential liable parties for the accident may include:
Transit authority
Track operator
Train manufacturer
Train engineer
Vehicle driver
Pedestrian
Federal law caps liability to just $200 million in passenger rail accidents, no matter the level of negligence or number of injured people. This law, which went into effect in 1997, may change in the future given that damages can easily exceed this amount when many people are hurt. Each train accident is unique as the accident may have one cause or many. Your attorney will help you determine who was at fault for the accident through expert accident reconstruction and the examination of any evidence from the scene.
Contact a Train Accident Attorney in Orange County Today
If you or your loved one has been injured or killed in a train accident in California, you may have the right to fair compensation. An experienced train accident attorney can help you decide if you qualify for damages for medical costs, property damage, lost wages, impaired earning capacity, pain and suffering, and/or wrongful death. Contact an experienced Orange County train accident lawyer at Rawa Law Group today for a free consultation to discuss your case.
Other Cities That We Service: Santa Ana, Anaheim, Irvine, Huntington Beach, Garden Grove, Oceanside
Orange, Fullerton, Costa Mesa, Mission Viejo, Westminster, Newport Beach