Newport Beach California Personal Injury Attorney
Newport Beach, California, is unlike many cities that you may find in the state. Many people enjoy the sights of Newport Beach in a different way than they do in many other cities, with the beautiful shorelines and exciting activities to participate in. The city of Newport Beach is wealthy, exquisite, and fun all around for its citizens and people who are just passing through. We cover the Newport Beach area and many other areas of California with our practice where we stand up for the rights of many Americans who have been affected by a personal injury. Now you can find out how we can help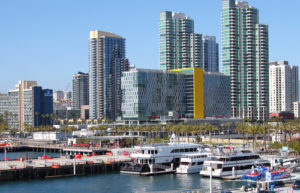 you if you have been injured in various ways that accidents occur in Newport Beach.
Boardwalk and Sidewalk Accidents and Injuries
In Newport Beach, many citizens are utilizing their ability to get from place to place by sidewalks or the Boardwalk. Boating is a highly important aspect in the lives of many of Newport's citizens, which is where the Boardwalk plays a key role. The Boardwalk runs 2.9 miles from 36th Street in West Newport, past Newport Pier and Balboa Pier, to between E and F Streets on the Balboa Peninsula. If you have been injured there or on any of the sidewalks in Newport Beach, you may wonder who can be held liable for your injuries and how you will be compensated for them in your time of need.
The injuries that occur in these places will depend upon the circumstances that made you slip and fall in the first place, such as cracks and breaks, icy or slippery surfaces, and so much more. Sidewalks can fall under a "public" or "private" category. There are local laws that require sidewalks to be maintained at all times where the city government maintains that responsibility. In the case of the Boardwalk, the government or a private owner may be responsible for upkeep. Call us today if you have been injured in one of these complicated accidents and need our help! (1)
Medical Malpractice Cases
According to the City's 2012 Comprehensive Annual Financial Report, the top employer in Newport Beach is Hoag Memorial Hospital Presbyterian at 3,987 employees. Hoag has been named one of the Best Regional Hospitals in the U.S. News and World Report Metro Edition and has been recognized by many other places. Medical malpractice cases can happen quite easily, though, due to doctor's mistakes.
We will help you through every step of a medical malpractice claim if you have been treated negligently by a staff member or doctor at a hospital or healthcare facility. You must be able to prove that you had a relationship with the negligent party, that they did not use the reasonable medical standard of care in your case, and that the negligence actually caused your injury. You must always remember how long you have to file your claim, also known as the statute of limitations. Many people will first consider an out-of-court settlement because litigation can sometimes be timely and costly. However, we can help you consider the risks of your case and determine whether or not a lawsuit would be your best option. Call us today to find out more information. (2)
Bicycle Accidents
Having a Boardwalk in Newport Beach automatically means that bicyclists will utilize it as a way to get from place to place. Bicycling is one of the best means of transportation in California and many people enjoy it every single day. There are also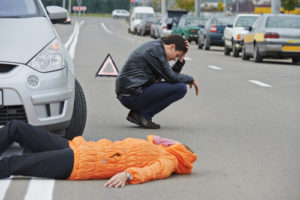 many bike paths all over California and especially in the Newport area where hills are prevalent. Locals are inclined to use bicycles for short trips to avoid parking shortages. Bicycle accidents tend to result in serious and sometimes fatal injuries depending on the nature of the accident. You will usually find entering into a lawsuit that the lawsuits are very similar between bicycles and motor vehicles. Liability will usually fall onto negligence from either party.
So what are the liability basics involved with bicycle accidents? Cyclists must remember the rules of the road including traffic laws and a duty to exercise ordinary care in regards to their own safety while they are riding bicycle. So, when you have been injured in one of these accidents and believe that another party is negligent, you may find yourself at the center of a personal injury case. The outcome will depend upon whether or not negligence was on part of the driver or if the bicyclist contributed to the outcome of the accident in any form. If another person was acting recklessly, you may be entitled to compensation for your injuries. (3)
Calling an Attorney You Can Trust
The culture of Newport Beach is very diverse, offering many times of entertainment, places to eat, and fun things to do such as the Newport Theater Arts Center. In Newport Beach, everybody comes together. You are welcome to enjoy the sights and sounds of Newport Beach and its rich history, fun events to enjoy, and interesting people to meet. However, you must also keep in mind that you have rights in the event of a serious injury that can keep you from the joys of life. This is why we are there for you during your time of need. Give us a call today so we can help you from the very start.
Resources:
(1) https://www.alllaw.com/articles/nolo/personal-injury/liability-accidents-sidewalks.html#
(2) https://injury.findlaw.com/medical-malpractice/first-steps-in-a-medical-malpractice-case.html
(3) https://injury.findlaw.com/car-accidents/bicycle-accidents.html
Law Office In Newport Beach California:
Rawa Law Group APC – Newport Beach
4533 MacArthur Boulevard Suite #5052
Newport Beach, CA 92660
844-444-1400