Your Train Accident Lawyer in Los Angeles
Trains are one of the safest ways to travel, but train accidents, when they do occur, can be devastating. According to the Federal Railroad Administration (FRA), a person or vehicle is hit by a train every three hours in the United States. Along with pedestrian and train-vehicle accidents, trains can sometimes derail, hurting not only passengers but people who are nearby.
Los Angeles Train Accidents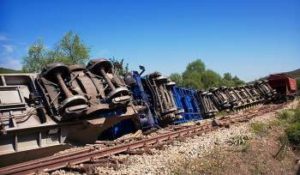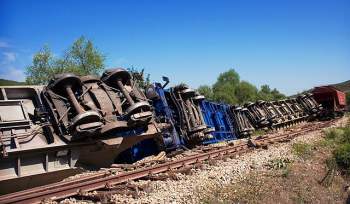 Many train accidents in Los Angeles involve Metrolink trains, usually when a Metrolink commuter train strikes a vehicle on the rail. The most deadly accident in Metrolink's history occurred in 2008 when a Metrolink train collided with a Union Pacific freight train, killing 25 people and injuring 135 others. The cause of that collision was the Metrolink train running through a red signal before entering a single section of track after the freight train was given the right of way. In that case, the train engineer was found at fault for being distracted with texting.
Many train accidents happen at crossings, and these accidents may be caused by driver error or unsafe or deceptive train crossings. According to the FRA, California has more fatal train crossing accidents than any other state. The crossing at Nogales Street in Rowland Heights has been found to be the third-most dangerous train crossing in the country with more than one fatal accident every year.
Who is Liable for a Train Accident?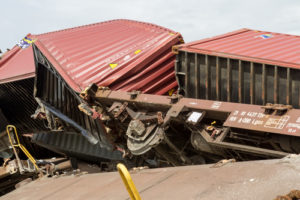 There may be many factors that lead to a train accident, including driver error, distracted engineers, poorly maintained tracks, mechanical failure, and unsafe crossings. Train accidents generally require an extensive investigation to pinpoint the cause and establish liability.
When a lawsuit will be filed against a California transit operator, California law requires strict notice requirements be met while federal law caps liability in injury cases to $200 million, regardless of the number of victims or level of negligence.
The transit authority is not the only party that may be responsible for a train accident, so it is important that the accident be investigated. Sometimes the train manufacturer, equipment designer, track owner, or a vehicle driver are to blame.
Contact a Los Angeles Train Accident Injury Lawyer
If you or someone you love has been injured in a train accident in Los Angeles, a personal injury attorney can help you explore your legal options and seek compensation for your losses. Train accident injury cases are often complex so it is important to seek representation from an injury attorney who has experience with Metrolink or other train accident cases. Contact Rawa Law Group today for a free consultation with a train crash injury attorney in Los Angeles to discuss your case.
Other Cities That We Service: Long Beach, Glendale, Lancaster, Palmdale, Pomona, Torrance
Escondido, Pasadena, El Monte, Downey, Inglewood, West Covina, Norwalk, Burbank, Compton, South Gate
Carson, Santa Monica, Whittier, Hawthorne, Alhambra, Buena Park, Lakewood