The Top Bus Accident Lawyer in Los Angeles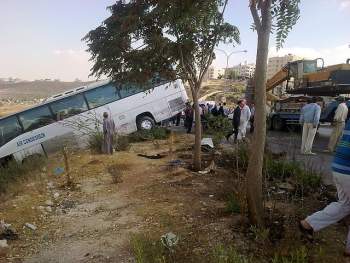 Bus transportation is a part of daily life for thousands of people in the Los Angeles area. While public transportation is certainly a convenient and easy way to get around the city, bus accidents do happen. Every year, more than 1,000 people are seriously injured in bus accidents in the Los Angeles area and dozens are killed in accidents involving Metro buses, school buses, and tour buses.
If you or a loved one has been hurt in a bus accident in Los Angeles, a personal injury attorney can help you understand your legal options and seek compensation from the responsible party.
What Causes Bus Accidents in Los Angeles?
As with car accidents, most bus accidents are the result of human error, but some accidents are caused by poorly maintained buses or even defective tires or brakes. Common causes of bus accidents in LA include:
Driver inattention while passengers are entering or exiting the vehicle.
Collision between the bus and a vehicle, often while the bus is attempting to turn and hits a vehicle at an intersection.
Pedestrian accidents.
Driver fatigue. Driver fatigue is a leading cause of bus and truck accidents in California. Drivers who are exhausted have reduced reflexes and impaired driving skills.
Failing to obey traffic rules.
Who is Responsible for a Bus Accident?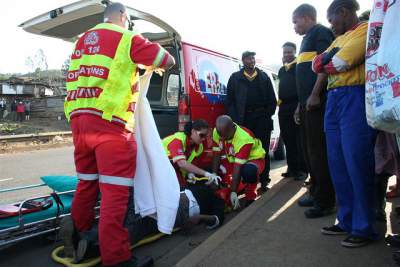 Bus accident cases can be very complex as more than one party may be responsible for the accident. A bus driver may be liable for injuries if he or she was driving under the influence, speeding, or not paying attention. Another driver on the road can also be to blame.
In some cases, bus accidents are caused by buses that have not been properly maintained or even by a defective part like brakes or tires. In these cases, the bus company or manufacturer may be liable for injuries sustained in an accident. Research has found that poor maintenance is a factor in many accidents that involve school buses and charter buses in particular.
Contact a Los Angeles Bus Accident Injury Attorney
Bus accidents can lead to serious injuries for passengers and pedestrians given their size. Before speaking with an insurance company, be sure to schedule a consultation with an injury attorney in Los Angeles to protect your rights and understand your legal options. Proving who was liable for the accident is necessary to receive compensation, and this may require an extensive investigation that includes on board videotapes, accident reconstruction, and computer simulations. Contact Rawa Law Group for a free consultation with a bus accident injury lawyer in Los Angeles to discuss your case.
Other Cities That We Service: Long Beach, Glendale, Lancaster, Palmdale, Pomona, Torrance
Escondido, Pasadena, El Monte, Downey, Inglewood, West Covina, Norwalk, Burbank, Compton, South Gate
Carson, Santa Monica, Whittier, Hawthorne, Alhambra, Buena Park, Lakewood