Azusa Sexual Harassment attorney
Find the Best an Experienced Azusa Sexual Harassment attorney
Azusa Sexual Harassment attorney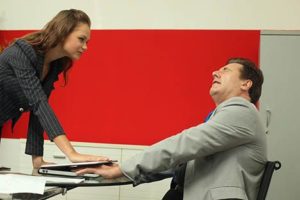 Some employers can be very unprofessional in their treatment of persons of the opposite sex; their actions of sexual hostility go to make the atmosphere of the workplace to be less than ideal. It gets even more palpable when these bosses attach a deserved promotion, bonus or some endorsement of any kind to you cowering to their demands. Do not fall a victim of such sexual harassment, you need to speak to a lawyer as soon as possible to help get the legal counsel and protection you deserve. One of the worries of staff members is the threats that these employers make in a case you call them out on their actions. It's important that you know that there are provisions in the law that make you untouchable by your boss after you report a case of sexual harassment.
Rawa Law Group has all the skill, resource and experience needed to ensure that you are given the best counsel and protection in your workplace, we have some of the best Sexual Harassment attorneys here in Azusa and we are ready to give you the relentless advocacy that you will need in court. Our services include a thorough analysis of all related evidence, a review of the workplace and collation of all corroboratory reports that can help you have a solid case.
We do not demand any upfront from you before taking on your case, our desire is to offer you the much needed legal guidance till you are compensated for the distress you have undergone. Reach us now and let us talk more about your case, we are here for you.
Rawa Law Group
5843 Pine Ave
Chino Hills, CA 91709