Azusa Harassment and discrimination attorney
Hire an Experienced Azusa Harassment and Discrimination Attorney
Azusa Harassment and Discrimination Attorney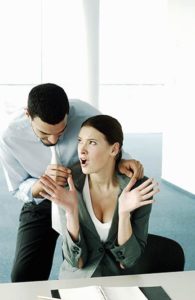 On no account should any staff member of an establishment be discriminated. Discrimination in the work place can show off in many forms, there could be bias in the promotion of employees, in the assignment of tasks and even in their pay grades. If you or someone you know has been harassed or discriminated at their place of work, you can talk to an attorney to discuss possible legal actions you can take about your situation, and the various documents and reports that would need to be collated in order to strengthen your case. In filing for a claim of harassment and discrimination, some initial documentation must have been done of the instances of discrimination, your actions in response and the actions taken by statutory bodies in managing your complaint. Your attorney would guide you through, step after step, with all the submissions and representation that is necessary to bring you the victory.
Rawa Law Group is a firm that prides itself on the stellar records of excellence we have garnered through the years. Our ratings in California are impressive, showing the opulence of our legal experience and good reviews. Our Harassment & Discrimination attorneys here in Azusa will create a smashing case for you that will see to it that you are compensated for the distress you've gone through and that you are protected by the law so that no retaliatory actions are taken against you.
Do visit us and let's go over your case together. We are here for you.
Rawa Law Group
5843 Pine Ave
Chino Hills, CA 91709