Alhambra Unlawful termination attorney
Get a Proficient Alhambra Unlawful Termination Attorney
alhambra unlawful termination attorney
Cases of unlawful termination of employment can be quite delicate. This is due to the fact that most persons struggle with what really counts as "unlawful" when it comes to termination of service. In most private establishments in the United States, we have a system of employment described as 'At-will'. This system is a clear contrast to the system that prevails in public service. At-will employment implies that the employer can choose to fire any employee at any time and for any reason. Despite this clause, a suit of unlawful termination can be filed, if it is clear that the actions of your employer was influenced by any unprofessional bias, ranging from discrimination to retaliatory reactions to you whistleblowing on any illegal practice in the firm.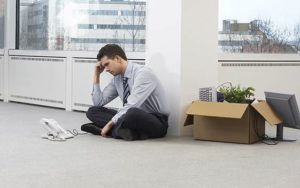 If you or someone you know has been fired on these bases, then you should reach out to a competent unlawful termination attorney. One who is able to present and dress your case in the best way possible.A competent attorney would be one who is both certified and experientially fit to manage your case. An affiliation to a reputable firm would be an added bonus.
Rawa Law Group is a distinct legal firm here in California. We have an extensive involvement in ensuring that employees are duly protected from the wiles of unruly bosses. Our Unlawful Termination attorneys in Alhambra are ready to take on your case with utmost devotion and dedication.
Our services are non-obligatory. Reach out to us via the address below and we would be glad to evaluate your case for FREE.
Rawa Law Group
5843 Pine Ave
Chino Hills, CA 91709