Alhambra Sexual Harassment attorney
Seek the help of a Professional Alhambra Sexual Harassment Attorney
Alhambra Sexual Harassment Attorney
The workplace is no place for sexual advances, gestures, and innuendos. As an employee, you have the right to speak to an attorney in a case where your boss constantly mounts pressure on you to offer him sexual favors, as this falls under the description of what sexual harassment is. In such a situation, your attorney will provide you with guidance on what you should do to stop the actions of your employer against you. Your attorney would be responsible for explaining to you what your rights are, and how best to approach your sexual harassment claim without suffering any backlash from your boss.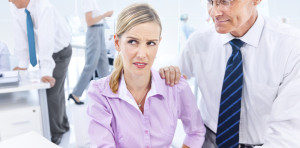 Rawa Law Group is incredibly committed to your welfare, we help to see your case through to the very end to ensure that not only are you considerably compensated but that you don't regret coming out on the actions of your boss against you. Our sexual harassment attorneys here in Alhambra will work with you hand in hand to ensure that all the required details and reports are collated and that you are protected from any negative actions from your employer in the workplace.
Rawa Law Group is one of California's foremost law firms, our attorneys are well versed in claims of sexual harassment, we believe a lot in the importance of peace and serenity in the workplace. We would be honored to handle your case and avail you the much-needed victory.
Contact us today and take advantage of our FREE case evaluation offer!
Rawa Law Group
5843 Pine Ave
Chino Hills, CA 91709