HARASSMENT AND DISCRIMINATION ATTORNEY
Harassment in The Workplace is Unlawful
Certain types of harassment in the workplace are considered unlawful according to Title VII of the Civil Rights Act of 1964 and the Equal Employment Opportunity Act of 1972. When an employee makes inappropriate verbal remarks or physical conduct, it is considered to be harassment when:
The behavior is severe enough that it creates a hostile work environment
The harassing behavior of a supervisor causes a change in the employee's employment status or benefits. Examples of this are demotion, termination, looked over for a promotion etc.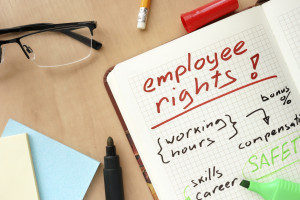 Harassment in the workplace is unlawful and unacceptable. No one should have to suffer this type of treatment when they are working. If you have been harassed at work, you are entitled to certain protective rights. Contact the work harassment attorneys at Rawa Law Group for help with your case. We can inform you of your rights and options and help to ensure that you are protected. Work harassment based on certain personal characteristics is unlawful.